6 MOVIES FOR THE PRICE OF 5 !!
Use promo code "DISCOUNT" with six tickets in your cart
The Ataxian - with Directors Q&A
directed by Zack Bennett & Kevin Schlanser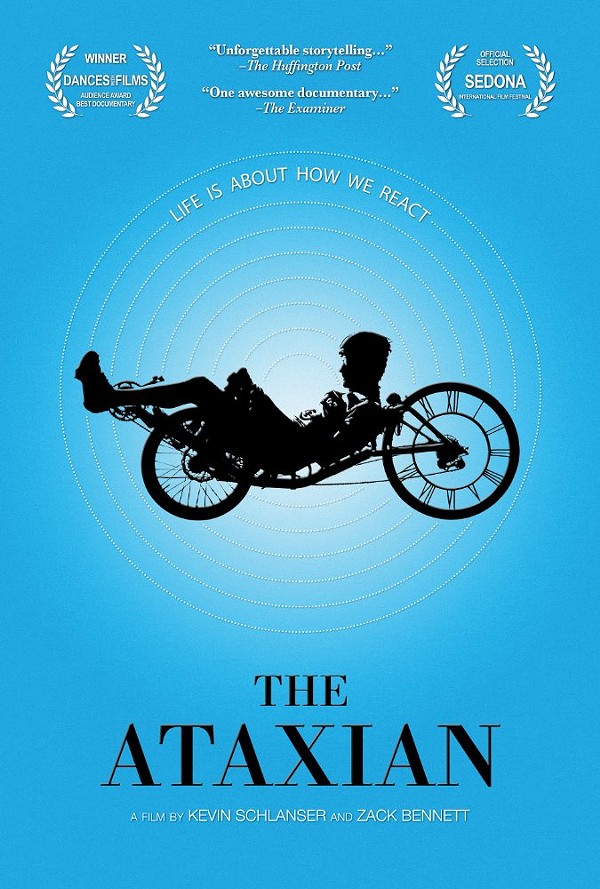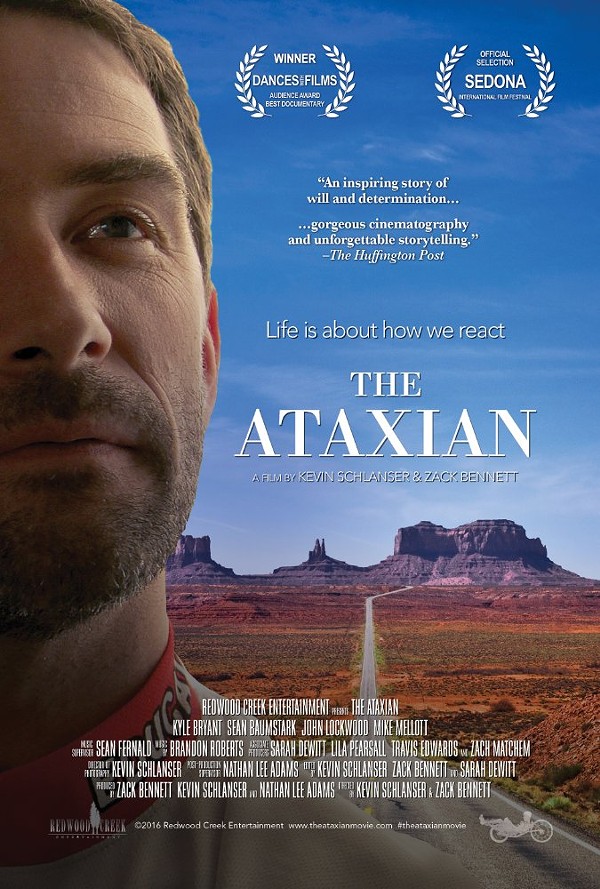 Unable to walk due to the neuromuscular disorder, Kyle Bryant and a team of friends attempt the most grueling bicycle race in the world, The Race Across America (RAAM). A riveting documentary that spotlights a man whose will and determination carry him and his teammates across a continent under almost impossible conditions—an act that sparks others to take action in their own lives. Stunning cinematography exposes raw, unfiltered emotions juxtaposed against the most inspiring landscapes across America. With purity and grace, the film examines the life of a man aggressively living every moment in a race against his own mortality.
Director Zack Bennett & Kevin Shclanser will host a Q&A after the screening.
Run time: 82 min. | USA | 2015
Directed By: Zack Bennett & Kevin Schlanser
Tickets & Schedule
Sunday, October 9
11:00 am 10/9

at

Orcas Center


917 Mt. Baker Road
Eastsound, WA, 98245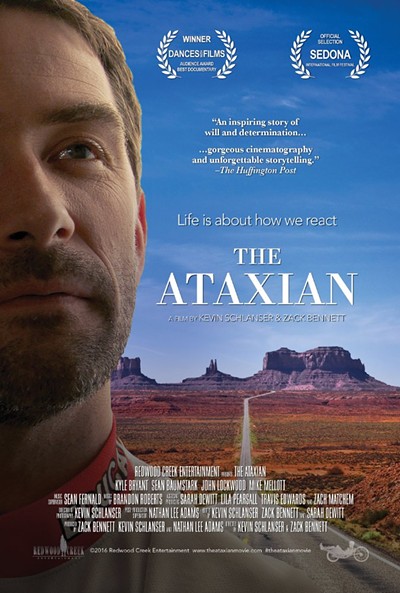 The Ataxian
Films
Zack Bennett & Kevin Schlanser | 82 min.