6 MOVIES FOR THE PRICE OF 5 !!
Use promo code "DISCOUNT" with six tickets in your cart
EMO the Musical
directed by Neil Triffett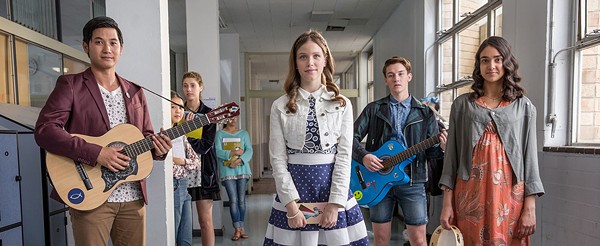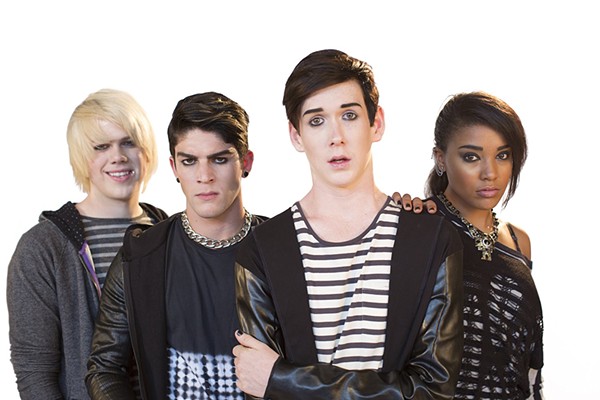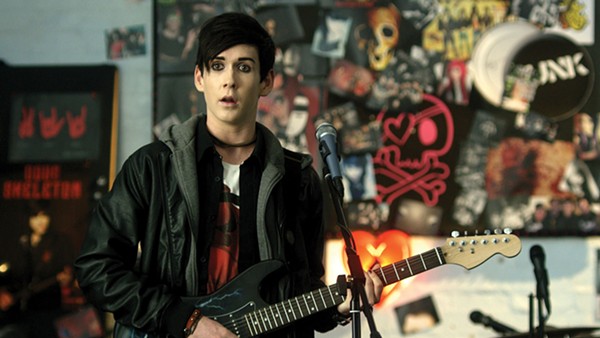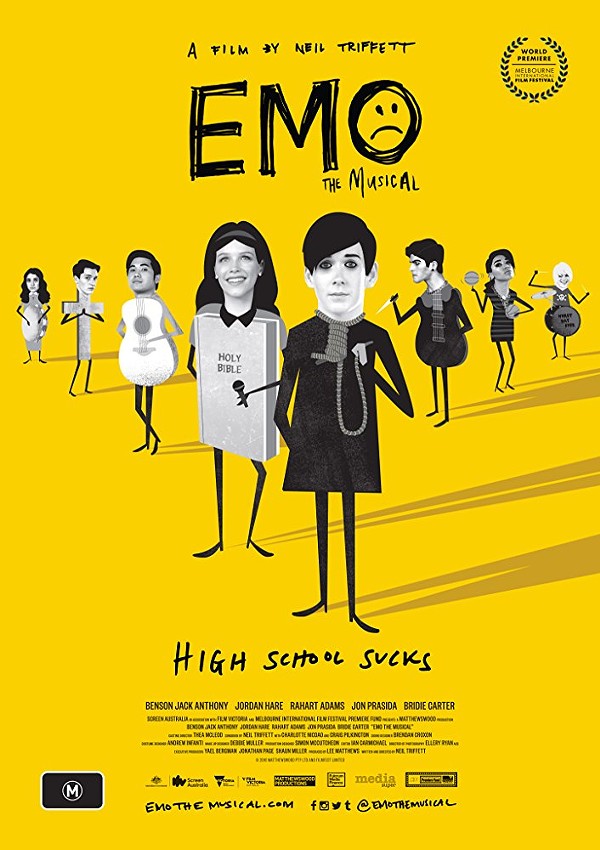 Australian charm and fun songs prove to be a winning combination for this irreverent and satirical high school musical tale of teenage angst. It's basically a musical Romeo and Juliet with black eyeliner and dark thoughts on one side and radiant visions of chastity and wholesomeness on the other. Emo Ethan has just been expelled from private-school after attempting suicide in the courtyard. On his first day at his new school – the dilapidated Seymour High – he meets Trinity, a totally naive but cute Christian girl who is desperate to convert him to Jesus. But joining the Christian evangelists' Hope Group is the last thing on Ethan's mind. What he really wants is to join the school alternative rock band 'Worst Day Ever' and to be part of the Emo clique, led by the enigmatic and dangerous Bradley. After a successful audition Ethan is welcomed into the Emo world and embraces his image – complete with black eye-liner and coupled up with a violently possessive girlfriend, Roz. But Ethan can't stop thinking about Trinity, who is herself stuck in a restrictive world of dogma and denial, and they secretly fall in love. With the looming annual State School Rock Competition bringing tensions in the school to an all time high, and with the burgeoning turf war between the Hope Group and the Emos set to explode at any moment, Ethan is forced to confront the harebrained actions of his friends and question who he has become.
Run time: 94 min. | Australia | 2017
Directed By: Neil Triffett
Written By: Neil Triffett
Cast: Benson Jack Anthony, Jordan Hare and Rahart Adams
Distributed By: Gun Powder & Sky
Tickets & Schedule
Friday, October 6
9:00 pm 10/6

at

Orcas Center


917 Mt. Baker Road
Eastsound, WA, 98245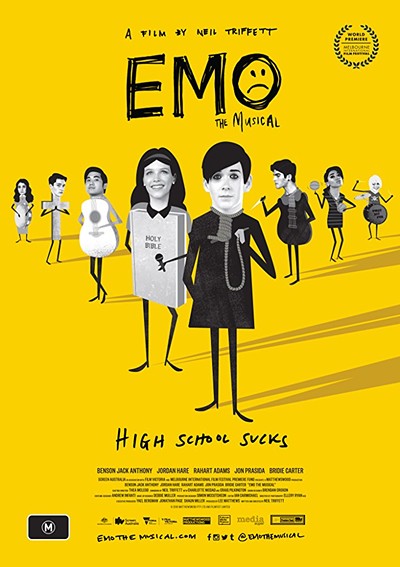 Films
Neil Triffett | 94 min.