6 MOVIES FOR THE PRICE OF 5 !!
Use promo code "DISCOUNT" with six tickets in your cart
C.R.A.Z.Y.
directed by Jean Marc-Vallee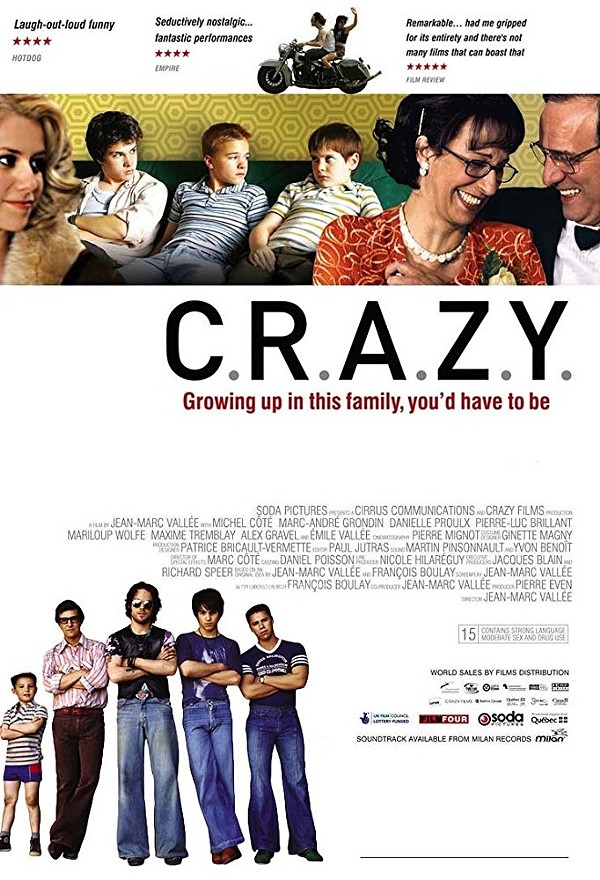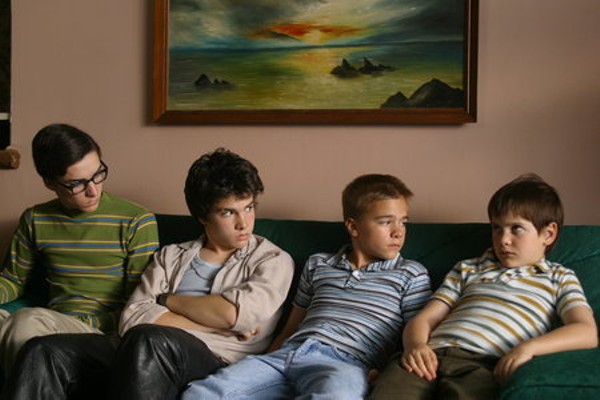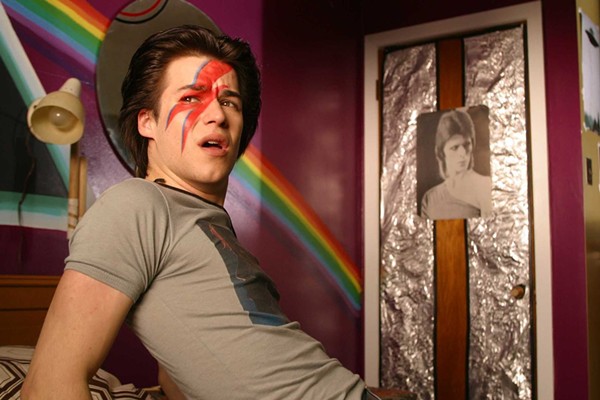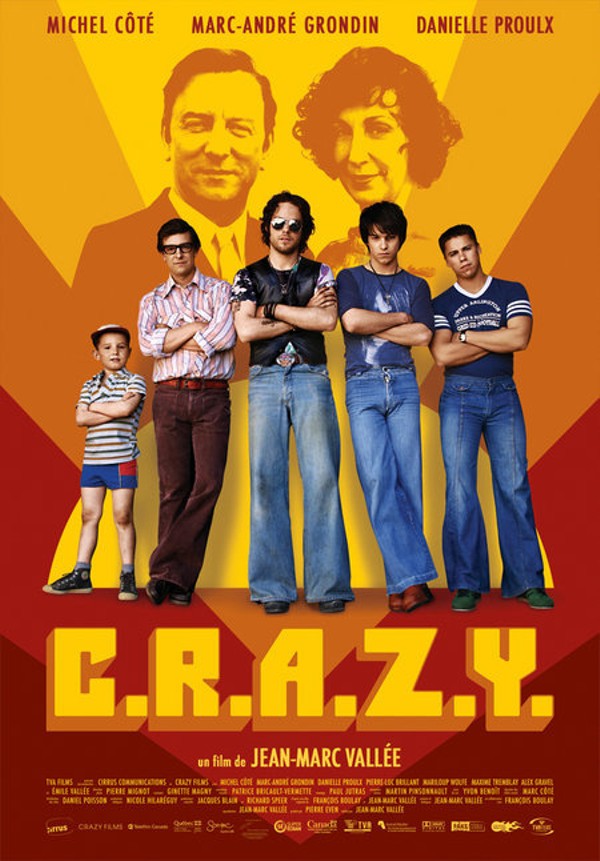 Set in the suburban (and very Catholic) Quebec of the 1960s and 70s, Jean-Marc Vallée's poignant, music-infused, beautifully observed gay coming-of-age story (but equally heterosexually enjoyable) covers the life of a sexually confused teenager born on Christmas Day. Between motorbike escapades, cigarettes smoked in secret, minor and not-so-minor disagreements and, in particular, a battle-of-wills with his uncomprehending father, Zac tells his story. And his story is a triumphant one, about a beautifully ordinary family, parental love, outsiders struggling to find their place in the world and about the challenges of growing up different. Add to this the great 1970s soundtrack featuring everyone from The Rolling Stones and David Bowie to Patsy Cline, Valée's ability to fashion inventive images from Catholic iconography, and groovy 1970s fashion-flares, and you have the recipe for a surefooted humanist tale sure to leave audiences wanting more. Winner of the Genie Awards (Canadian Oscars) for Best Film, Director, Screenplay, Actor and Supporting Actress and the biggest Canadian box-office hit of 2005. Director Jean Marc-Vallee scheduled to attend.
Run time: 127 min. | Canada | 2005
Directed By: Jean Marc-Vallee
Written By: Jean Marc-Vallee and Francois Boulay
Cast: Michel Côté, Marc-André Grondin, Danielle Proulx, Émile Vallée and Pierre-Luc Brillant
Distributed By: Independent
Tickets & Schedule
Saturday, October 7
4:30 pm 10/7

at

Orcas Center


917 Mt. Baker Road
Eastsound, WA, 98245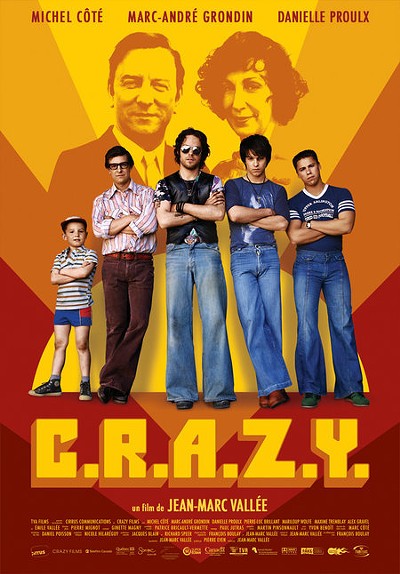 Films
Jean Marc-Vallee | 127 min.